By John Kingston of FreightWaves,
The weak trucking market finally has caught up to the quarterly report of Canada's BMO, a major lender to fleets.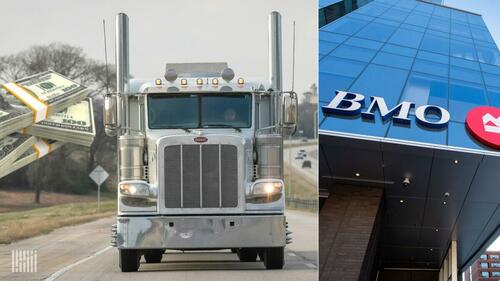 In its quarterly earnings report, BMO breaks out the financial performance of its various lending sectors. Transportation is its own sector, and BMO officials have said about 90% of that book of business is trucking. The data is considered a strong indicator of the health of fleets both big and small as the BMO book of business is at least 10,000 customers. 
Even as reports from the road and in the earnings report of publicly traded companies weakened over the last six to nine months, the BMO earnings report showed some level of deterioration but nothing dramatic at the former Bank of Montreal.
That ended with the latest report, issued Wednesday. In the most
Keep reading this article on Zero Hedge - Blog.