With the dreaded "X-Date" fast approaching, House Republicans and the White House remain at an impasse over how to raise the debt ceiling.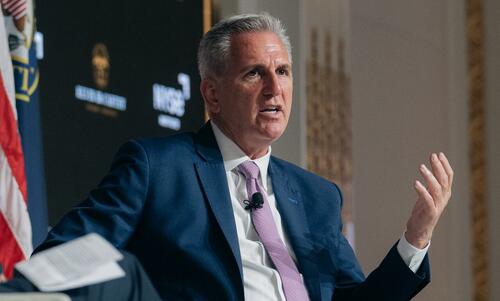 House Speaker Kevin McCarthy
Republicans are telegraphing compromise – with Speaker Kevin McCarthy (R-CA) saying on Thursday that 'not everyone will be happy with the debt deal,' but that he expects a compromise will emerge sometime in the next few days. According to Punchbowl News, GOP leadership feels confident they can win the support of the majority of the House Republican Conference for the eventual package.
Piper Sandler's Donald Schneider is projecting a new X-Date, with the Treasury having as little as $10 billion on hand by June 2 and $2 billion by June 9. For reference, Treasury typically never goes below $25 billion on hand, "especially with 0 extraordinary measures left, as would be the case
Keep reading this article on Zero Hedge - Blog.